TREASURE, THAT'S WHAT.


Yesterday, I came home with a boatload of (rented) treasure from the library - you know, one of those days where you just love everything you've checked out and cannot wait to absorb it all into your brain. Behold:






Frozen Heat


The Fault in Our Stars (that only took 3 solid months)


Glee season 3 (I love how I got jealous when I saw it on the reserve shelf, and then realized: wait, that's me!)


2 brand-new dog memoirs






The Secret Life of It Girls, which I had to check out just because it looked so bizarre - it's basically a maybe 100-page photo essay of what appear to be fairly average MySpace type high school girls, printed on glossy paper, but I guess the writing is all supposed to be fiction? Only it's all broken into a million different font types and formatting, from straight text to chat logs to poems and I just am having the best time paging through it. Must buy own copy. And by "buy" I mean "stumble across for a dollar one day." It's already 5 years old, shouldn't take long.






AND BEST: My ILL request for The Pictorial Life Story of Misty:



Which is the most amazing children's nonfiction book (about the real-life Misty of Chincoteague). I was really hoping the next time I saw it would be when I bought my own copy, but it tends to runs $15-20 and I need to know what condition I'm getting for that kind of cash. I couldn't wait any longer to look at it again. I haven't seen it in probably 15 years, since the local library system ditched it - but it's even better than I remember. Gorgeous structure, adorable writing, squillions of sketches and SO many great photographs (including some in color. 70s color, but still).



Images below get bigger when clicked.



--------------------
And then today, we hit the other library for its Big Annual Fall Book Sale. It was huge. Deeply unlike last time, I was CRAZY spoiled for choice. They had more YA than they have ever had - like, I looked with annoyance at a paltry tabletop of useless paperbacks, then turned around and staggered backwards at the sight of a 5-foot shelf full of hardcovers stacked more than 1 row deep, plus about 10 more boxes of YA and middle grade mixed together. I barely had time for the nonfiction. There were even a ton of DVDs going for $1 each, which they've never had before, at least not popular movies and not for under $2.


I left behind so many books that on another day I probably would have bought just to bring something home. I'm actually going back on Bag Sale Day to take my chances on whatever's left. Which is terrible, as I'm trying to not do the whole "pig out on cheap books just because they are cheap" and instead limit it to things I really want/need to rescue, but...but...if I don't take them, who will? Obviously not the libraries. The downside the boatloads of hardcover YA was that most of them were local library culls.

And I still managed to spend $8 on all this stuff:
(This photo is not quite as awesome as the first one in the post, but it's close)


From top to bottom:
Yukon Mystery - John Gage. The title letters are completely inked in with pen, as is the box around the summary on the back, and all the page numbers are circled - there is pen all over this joint! - but I actually bought it to read because it's a 60s paperback and there is a dog on the cover and I have not read it. May discard later.

Doctor Dolittle - Hugh Lofting. Because it's a non-ex-library paperback in pristine condition and I don't have a copy yet. My parents are both delighted by this, Dad because he has fond memories of his 4th grade teacher reading it aloud; Mom because she's never read it.

The Sweet Running Filly - Pat Johnson & Barbara Van Tuyle. Snagged out of the regular bookstore corner on my way out. "I told you there's always something there." Cheap horse paperback. Not sure if I've read it.

The Hunter and the Hunted: Stories of Field and Forest - ed. Fenner. It's a short story collection, which I don't usually buy because "short story" is usually code for "excerpts from actual books," but I think I read this from the collection of beautiful old books in my 9th-10th grade school library, and I think I even enjoyed it. It's super beat up, so I may discard.

Summer Hawk - Deborah Savage. An "RS Classic" - copyright 1999, I believe I read it in 8th grade, and read again last year. "RS Classic" is a new genre to describe contemporary YA novels I actually read in middle/high school.

Somebody Everybody Listens To - Suzanne Supplee. YESSSSSSSSSSSSSSSSS! I HAVE BEEN WAITING ON THIS EVER SINCE I READ IT. BAM. Which is kinda ridic since it was only published in 2010, but I guess the system has enough spare copies left to purge one.

Homecoming - Cynthia Voigt. Again, I'm just kind of on a kick to collect all her 80s hardcovers in this illustration style. I think I read this in middle school, too.

Dragon's Delight - Lynn Hall. YESSSSSSSSSSSSSSSSS! I snagged the last copy in the system of A New Day for Dragon, and now I have snagged the last copy of the last one in the miniseries. Now there is only one book featuring Dragon left in the whole library system (I must have missed the third getting culled, boo*), and when its time is up I hope I get that one too and it won't matter because you'll have found a cheap copy online when you're already buying another book. :D

[*EDIT : You did, but it will come back to you next year because it loves you so and knows it belongs to you!]

C.W. Anderson's Favorite Horse Stories - I know, another short story collection?! This one gets a pass because it is illustrated by one of the best horse illustrators of all time and it's worth it just for those sketches. Plus it's easy to sell if I want. But I won't want to, because it's tough library binding and a 70s cover.

The White Lions of Timbavati - a nice oversized 1970s nonfiction book, featuring numerous glossy photos, of the first white lions captured on film in the wild. Looks like an interesting read and worth keeping just for the picture.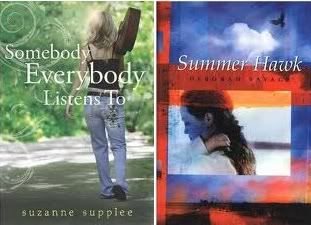 P.S. OK, putting all my books away now, and...So. Hard. Not to. Steal. Misty book. There's a place for it! It would look so nice on my bottom shelf with all the other horse books! What do you mean I didn't buy this one! *sobs*

--------------
In other news, we also went to an estate sale in a townhouse that I didn't even want to enter because townhouse, but it turned out to have interior space everywhere plus a lake view. The sale was advertised as having "100s of camels," and they were not kidding - camels in every size and shape and form, mostly figurines and toys but also anything you can imagine having a camel on it. And there was all sorts of other neat old stuff - unlike I expected; it's been my experience that people who live in townhomes don't have much left, having downsized and given away anything interesting to relatives - including an impala hide.

Have you ever seen an impala hide? Yeah. Unfortunately, unlike the monkey fur muff earlier this summer, I did not get to touch this one because it was next to the case full of jewelry being watched like a hawk and I felt weird. But at least I saw it.